South Knoxville Alliance News
Archives - September 2014
September 22, 2014
Saturday South...A Smashing Success!
We promised a day of fabulous, free fun for everyone in the heart of South Knoxville...and that's exactly what happened at the first ever Saturday South.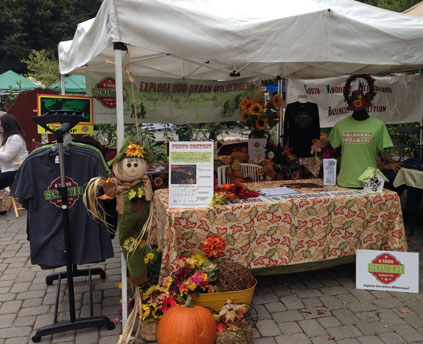 (The SKA booth Saturday morning.
Fall decorations generously provided by Sharon Davis.)
Saturday South kicked off in style with opening remarks made by South Knoxville's own Mayor Madeline Rogero. Tennessee State Senator Becky Massey, Knox County Commissioner Mike Brown, and Knoxville Vice Mayor Nick Pavlis also addressed the crowd gathered at the opening ceremony.
Our goal was simple- to highlight the best that our local businesses have to offer, as well as our unparalleled parks and green space. Ijams Nature Center provided the perfect backdrop to do just that!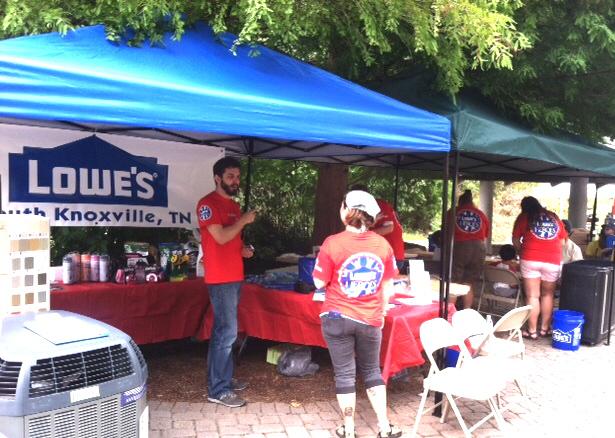 (The Alliance is growing! Above, is a Saturday South booth presented by one of our newest members, Lowe's!)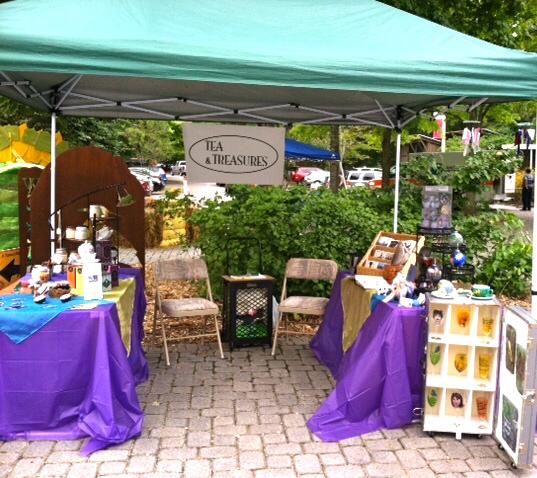 (Of course, local favorites like Tea & Treasures were present too!)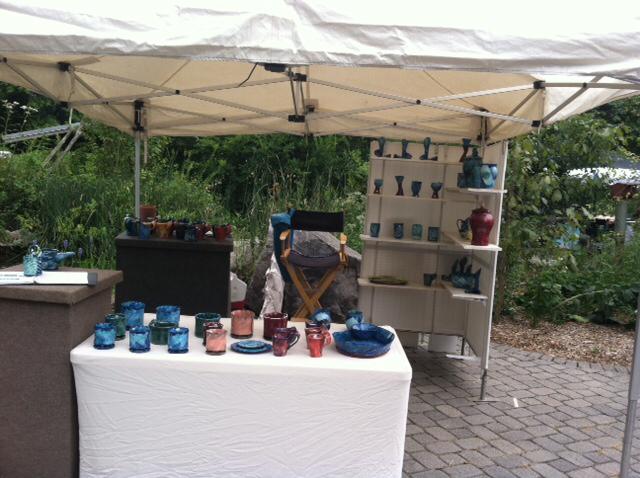 (SKA also wanted to take this opportunity to showcase some of our local artisans and craftsman.
We learned we have some of the finest right here in South Knoxville!)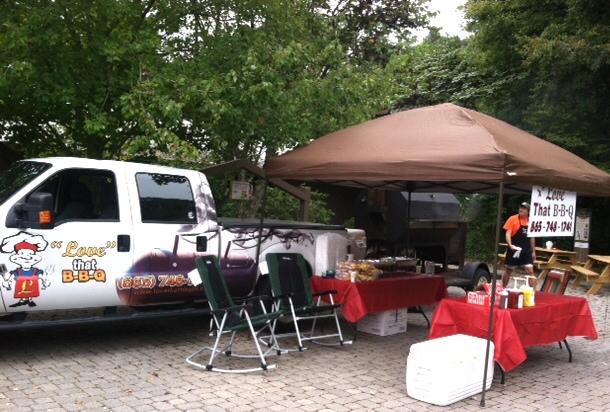 (We do LOVE that BBQ!)
Later in the day, local artists and performers took the stage to demonstrate various forms of dance and storytelling, and the day wound down with a free concert in the park!
On behalf of the South Knoxville Alliance, thank you to our sponsors who made this day possible: Ijams Nature Center, Q 100.3, Metro Pulse, Rik's Music, Mahurin Media, Averra Media, Nick Pavlis and Mike Brown!
Stay tuned for details regarding the next Saturday South!
09/22/2014, 09:09 AM
September 17, 2014
SKA Calendar Deadline Extended!!!
There's still time to submit your photographs! The deadline has been extended through September 22nd.
Photographers who wish to enter the calendar contest may do so by visiting the following page on our website: http://ktownsouth.org/Calendar_Photo_Entry.
---
Help us feature South Knoxville's most scenic views by sponsoring or entering our calendar contest! We are soliciting photographs of South Knoxville scenery, landmarks and parks. We will be selecting up to 50 Honorable Mention photographs and awarding $850 in prize money for the 13 winning photographs chosen to be featured in a unique South Knoxville calendar. In addition to spotlighting the area with the beautiful photographs, we will be highlighting South Knoxville activities on the calendar date pages and including a directory of SKA members. We believe we will be creating a highly sought after calendar for SoKnox residents and organizations.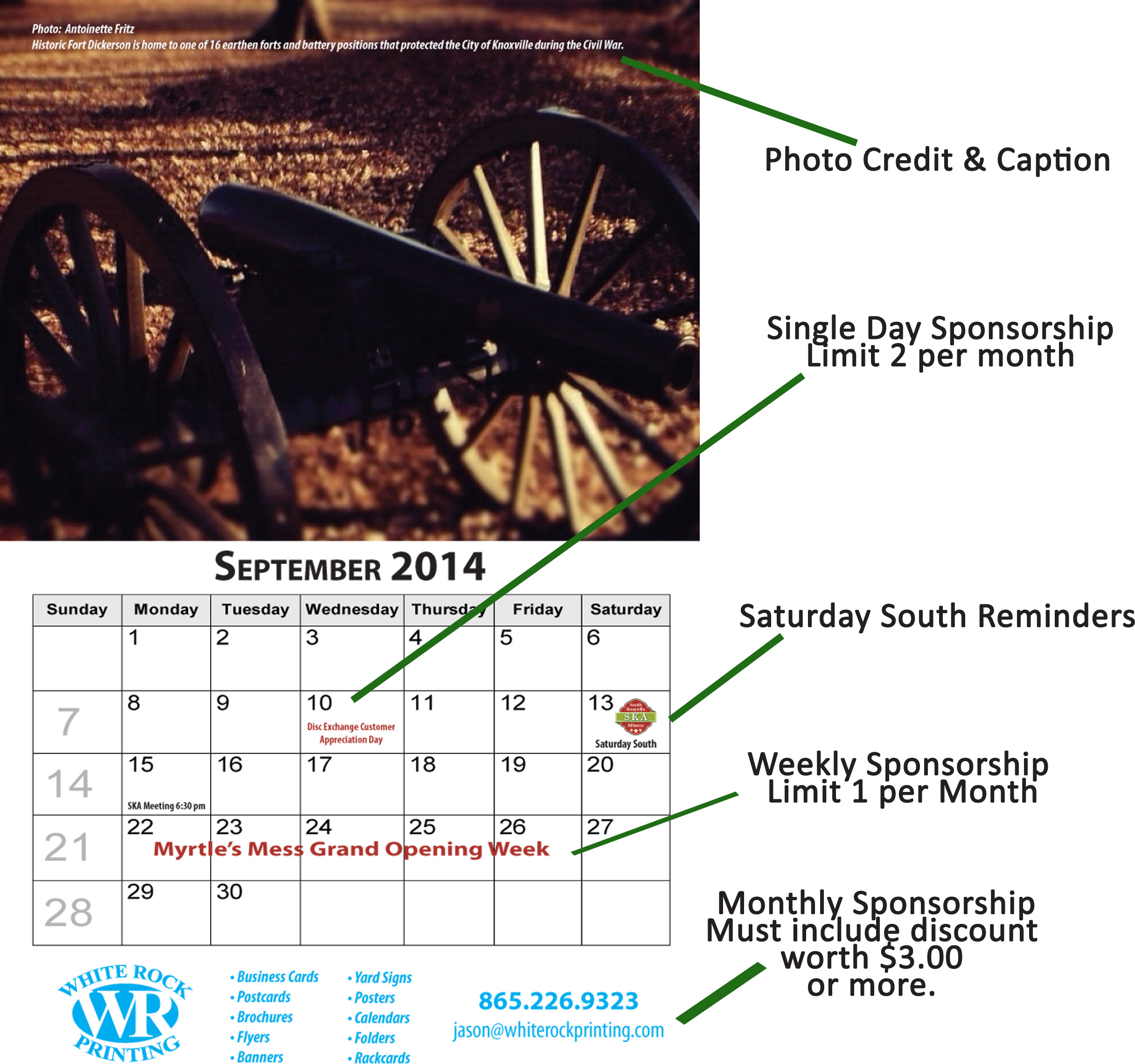 09/17/2014, 07:21 AM
September 03, 2014
Tea & Treasures 7th Annual Birthday Bash
Tea & Treasures originally opened Labor Day weekend in 2007 after 1 1/2 years in the works. The house at the corner of W Martin Mill Pike & Keeble Avenue in South Knoxville, which is now the home of Tea & Treasures, was originally built in 1905 and lends the perfect backdrop for the unique shop.
When they opened in 2007, there were approximately 8 consignors. We now have almost 100 consignors offering local art, antiques, vintage & collectible items. Guests are invited to make themselves a complimentary cup of Harney & Sons tea to enjoy as they shop. The house also houses the art studio for resident artist, Bobbye Edwards, who created the ever popular "Personality Pig".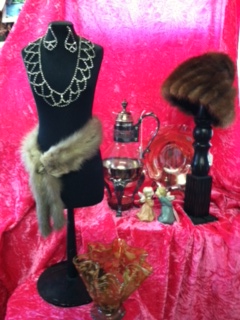 Tea & Treasures is a huge supporter of local art and other small businesses. Last summer we created the 2nd
Saturday
Marketplace to allow vendors to set up on the grounds to make contacts and promote themselves.
The next marketplace will be
September 6th
.
More information below!
Tea & Treasures
celebrates 7 years in
South Knoxville!!!
What fun we have had and
such good friends &
loyal customers we have acquired!

Please join us
Saturday, September 6th, 11am-4pm
for our 7th annual birthday bash!!!
Enjoy refreshments, music, door prizes,
artist demos & special offers!
09/03/2014, 09:51 AM
September 02, 2014
Save the date for Saturday South
Saturday South is a day of fabulous, free fun for everyone in the heart of South Knoxville. This unique series of events will highlight the best that our local businesses have to offer, as well as our unparalleled parks and green space.
The first Saturday South will be held on September 13th and will feature Ijams Nature Center with a hike through the Urban Wilderness organized by Trek South.
More daring participants will have the option to participate in K-Town Races, the South Knoxville Alliance's own version of the "Amazing Race". The race will take "adventurers" through the heart of South Knoxville where they will visit selected merchant locations. At those locations, they will have the option of performing a "detour" activity or purchasing an "express pass". Contestants will return their game piece at the end of the race, and it will be entered into a drawing for a prize.
Join us at Ijam's Nature Center at noon for a concert in the park and a vestival- highlighting South Knoxville's local artisans, merchants, and street performers!
Not up for a hike or race? While these activities take place, local food, craft, and activity vendors will be featured at the park- producing a carnival like atmosphere. The day will wind down with a free concert in the park and the K-Town Races awards ceremony. You won't want to miss it!
09/02/2014, 11:31 AM
September 2014
Sun
Mon
Tue
Wed
Thu
Fri
Sat
1
2
3
4
5
6
7
8
9
10
11
12
13
14
15
16
17
18
19
20
21
22
23
24
25
26
27
28
29
30
Categories
No categories found.
Monthly Archives
Recent Posts