South Knoxville Alliance News
Archives - July 2014
July 28, 2014
Square Dance at Candoro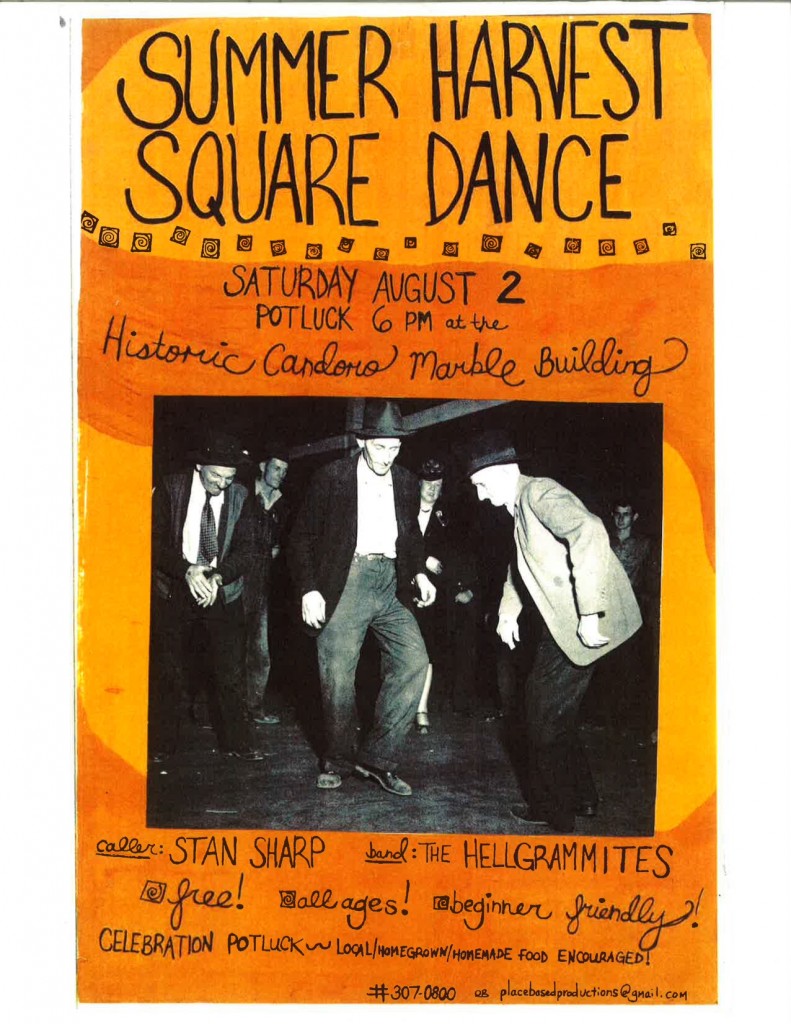 Square Dance at Candoro
Caller: Stan Sharp

Band: The HellGrammites

Details: This is a free event for all ages. Never square danced before? This event is beginner friendly.

Food: potluck
Local homemade food is encouraged.
Bring a dish that will serve 4 to 6 people.

Contact:
placebasedproductions@gmail.com
(865) 307-0800
07/28/2014, 01:46 PM
July 26, 2014
Green Light: Mary Vestal Park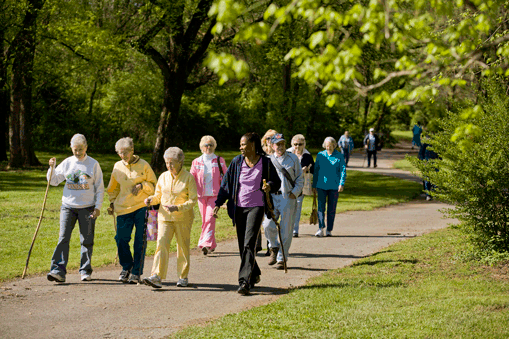 The Greenway at Mary Vestal Park. (Courtesy of the City of Knoxville.)
Mary Vestal Park is designed around scenic Goose Creek in South Knoxville and is named after a member of the Vestal family. Early pioneers of South Knox industry, the Vestal family opened the first office of the Vestal Lumber Company in 1901. At its peak, the Vestal Lumber Company ran around the clock during World War II. The Navy used the wood from the company to build ships. The company also made gun stocks and crates as well, and was later awarded the Army-Navy E Flag for all of its contributions to the war effort. The area surrounding their operation became known as Vestal because of the company's presence there. In fact the area is still known as Vestal today, and Mary Vestal Park stands in homage to the family's contributions to the area.
Mary Vestal Greenway follows Goose Creek throughout the park. South Knoxville Community Center is conveniently located across the street from the park, and seniors from the center walk Mary Vestal Greenway on a daily basis. The 13 acre park also offers a baseball field, playground, and picnic tables, along with a shelter that can be reserved for social gatherings.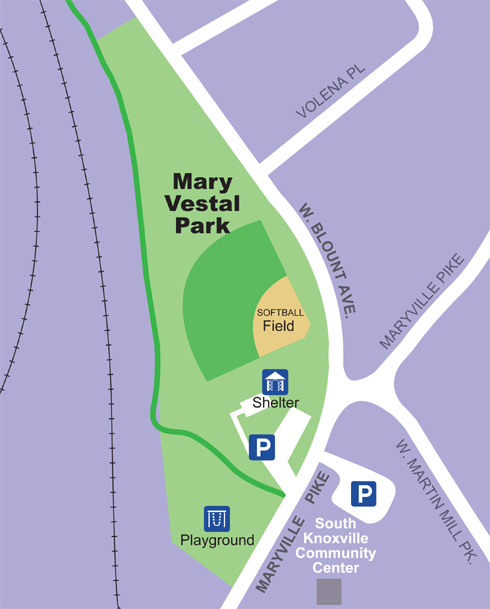 Additional Information:
Mary Vestal Park
401 Maryville Pike

Directions: Headed south on Henley Street, cross the Henley Street Bridge; turn right onto Blount Avenue; Blount Avenue turns into Maryville Pike; go approximately three miles; park is on the right.

Park Shelter: Reservations required, call 865-215-1413.
07/26/2014, 11:03 AM
July 21, 2014
SKA Announces Saturday South
Saturday South is a day of fabulous, free fun for everyone in the heart of South Knoxville. This unique series of events will highlight the best that our local businesses have to offer, as well as our unparalleled parks and green space.
The first Saturday South will be held on September 13th and will feature Ijams Nature Center with a hike through the Urban Wilderness organized by Trek South.
More daring participants will have the option to participate in K-Town Races, the South Knoxville Alliance's own version of the "Amazing Race". The race will take "adventurers" through the heart of South Knoxville where they will visit selected merchant locations. At those locations, they will have the option of performing a "detour" activity or purchasing an "express pass". Contestants will return their game piece at the end of the race, and it will be entered into a drawing for a prize.
Not up for a hike or race? While these activities take place, local food, craft, and activity vendors will be featured at the park- producing a carnival like atmosphere. The day will wind down with a free concert in the park and the K-Town Races awards ceremony. You won't want to miss it!
Calling all businesses! We can't do it without your help!
---
Park Activity Sponsor Information
---
K-Town Races Sponsor Information
*Volunteers are needed contact us today to find out how you or your business might become involved or, complete our online volunteer form.
---
Important dates to remember:
July 21 6:30 pm SKA Meeting: Deadline for K-Town Races merchant Entry
August 18 6:30 pm SKA Meeting: Deadline for booth applications for Saturday South
Setpember 13 - Saturday South!
07/21/2014, 11:18 AM
July 10, 2014
SKA to Hold Networking Mixer
All business owners, managers, community and organizational leaders are invited

to join the SKA for a

Networking

Mixer

on Thursday July 17thfrom

5:00 to 7:00 pm

at the LaborExchange.

The SKA will be unveiling its new

"

Saturday

South"

campaign, designed to offer a day of free fun for all ages while featuring our local parks and highlighting area businesses.
07/10/2014, 09:47 AM
July 2014
Sun
Mon
Tue
Wed
Thu
Fri
Sat
1
2
3
4
5
6
7
8
9
10
11
12
13
14
15
16
17
18
19
20
21
22
23
24
25
26
27
28
29
30
31
Categories
No categories found.
Monthly Archives
Recent Posts