South Knoxville Alliance News
Archives - May 2014
May 21, 2014
Knoxville Chapter to Receive $10,000 Assistance Grant From IMBA's Bike Park Initiative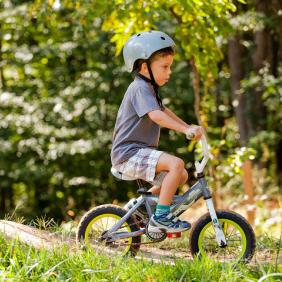 The Appalachian Mountain Bike Club (AMBC), a chapter of IMBA in Knoxville, TN, has been selected to receive $10,000 in assistance through IMBA's Bike Park Initiative to develop a new bike park inKnoxville's Urban Wilderness, an urban trail system that currently contains more than 1,400 acres and 42 miles of trails. The funds will be matched by $10,000 from AMBC.
The Knoxville Bike Park will include elements for the toddler on the push bike up to the most experienced rider. Bike parks are great resources for the surrounding community as well as a regional attraction. The proximity to over 40 miles of singletrack trails, a vibrant downtown and great neighborhoods makes this an excellent project.
"As a chapter, we are very eager to be partnering with IMBA Trail Solutions to create a plan for the Knoxville Bike Park. We look forward to our continued partnership with the Legacy Parks Foundation, and both the County and City of Knoxville to bring the plan to reality. We can't wait to see the ideas the designers have for this park," said Brian Hann, AMBC President.
The Bike Park Initiative is an IMBA-led project designed to foster the development of world-class bike park facilities across the United States. Developed in partnership with the SRAM Cycling Fund and People for Bikes, the Bike Park Initiative identifies promising local partnerships and provides them with strategic and technical assistance to create outstanding bike parks, including progressive jump lines, skills areas and pumptracks.
"The Appalachian Mountain Bike Club has already done great work building trails throughout our Urban Wilderness Corridor," said Knoxville Mayor Madeline Rogero. "This Bike Park Initiative will create a real destination attraction for bike enthusiasts of all ages. Thanks and congratulations to the AMBC for their enthusiasm and vision."
The Bike Park Initiative will provide up to $10,000 in planning and design services, which will be matched by cash from AMBC. The total of $20,000 will be used to create a detailed site plan and report for the proposed bike park at Knoxville's Urban Wilderness park. The funds will also be used to advise the applicant on the unique aspects of constructing and maintaining a bike park. The intent of this effort is to get high-quality projects initiated through professional design assistance so that the applicant, in conjunction with City of Knoxville, can quickly proceed through permitting and toward construction.
05/21/2014, 09:43 AM
May 20, 2014
Farmer's Market at Marble Springs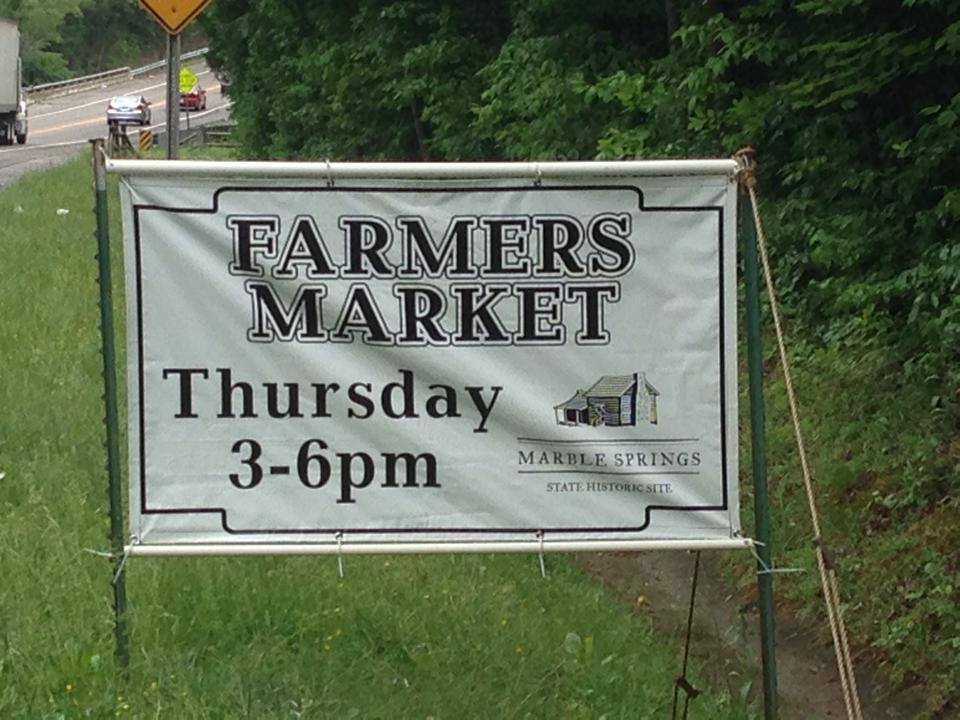 Marble Springs State Historic Site is proud to present the 4th season of 'Shopping at the Farm' – the Marble Springs Farmer's Market for our South Knoxville community. The market will be held Thursdays from 3-6pm, beginning on May 15 & continuing weekly through September. All vendors will be selling fresh, locally-produced products.
Vendor applications are currently being accepted. Email info@marblesprings.net or call 573-5508 to request a vendor information packet, which includes a registration form.
All activities take place at the Marble Springs State Historic Site: 1220 West Governor John Sevier Highway, Knoxville, TN 37920. [ View map ]
Information found at 865-573-5508
Email: info@marblesprings.net
Website: www.marblesprings.net
05/20/2014, 09:28 AM
May 13, 2014
SENIORS TAKE TO THE WOODS!
Seniors Outdoors is a half-day event on May 16th that will introduce adults over the age of 50 to the Urban Wilderness and all it has to offer. This event is free, but registration is required. The event includes guided strolls and hikes, exhibits and programs, kayak and mountain bike demonstrations, lunch, special guest speaker, Dr. Bob Overholt, and a warm welcome from Knoxville Mayor Madeline Rogero.

A bus will be provided and will leave from the John T. O'Connor Senior Center (611 Winona Street) promptly at 9:30 am to go to Mead's Quarry and will return to the O'Connor Center at 1:30 pm. Participants are encouraged to wear sturdy shoes, bring a water bottle, sunscreen, and a camp chair if needed. To register for Seniors Outdoors, call the CAC Office on Aging at 524-2786 by Tuesday, May 13.
05/13/2014, 09:33 AM
May 11, 2014
"Plant Pink" Kicks Off in Lake Forest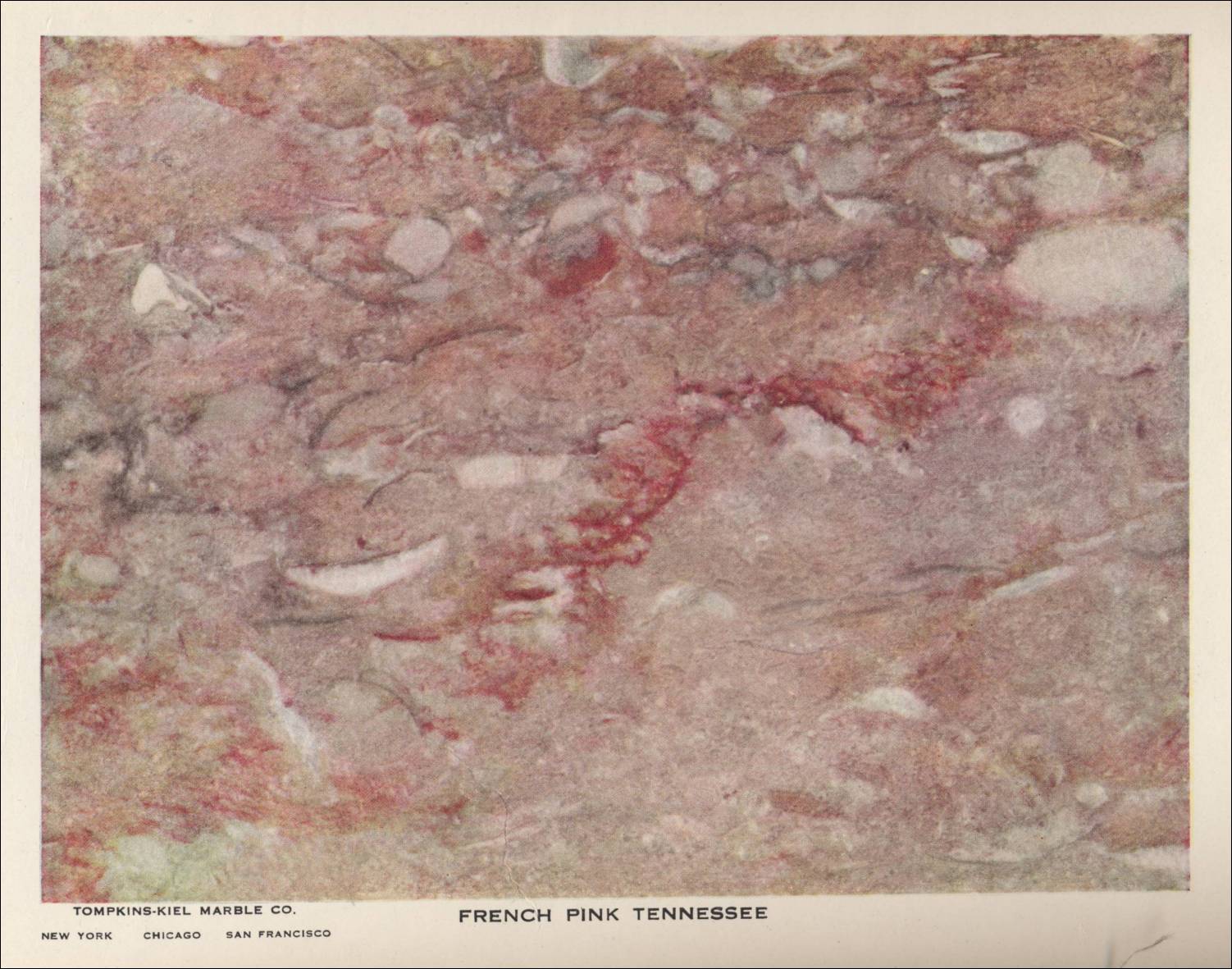 The dogwood blooms are fading away, but already plans are being made for 2015. Chapman Highway Dogwood Trail will be the Featured Trail next spring and the neighborhoods are excitedly brainstorming the best ways to showcase one of the City's oldest Trails.
Lake Forest Neighborhood Association is kicking off its second annual "Plant Pink" Landscape Improvement Contest. From May to October, residents are encouraged to submit a "before" and "after" photo demonstrating their efforts.
Molly Gilbert, Lake Forest Neighborhood Association President and Co-Chair for the Chapman Highway Dogwood Trail, said this contest is an effort to enhance the year-round beauty of this Trail, which is the prominence of Tennessee Pink Marble.
"It's like a scavenger hunt," said Gilbert. "Once you know what it looks like, you start to notice it everywhere. It's not just the houses, but also foundations, chimneys, retaining walls and outdoor patio BBQ grills."
Tennessee Pink Marble was a booming industry for Knoxville with over 35 quarries in the area. The first major quarry operations date back to 1838. Many beautiful buildings in Knoxville proudly wear Tennessee Pink Marble on their exteriors and interiors such as the Knoxville Museum of Art, Ramsey House, the Knoxville Botanical Garden and Arboretum, and the Historic U.S. Post Office Downtown. Pink Marble has been used in the National Gallery of Art in Washington, D.C., and New York's Grand Central Station and the iconic New York Public Library's lion statues at the entrance.
The skill level it took to do this type of masonry work simply isn't done anymore. True craftsmen who can work with the rough-cut and smooth-cut blocks are nearly impossible to find these days, but in the 1940s and 50s, there were a couple of builders who had good relationships with the remaining quarries and would haul off the debris to construct new homes stone by stone.
This construction style has been described as a picturesque, Neo-Tudor structure in the popular 'Cotswold' cottage idiom of the 1920s. (The Cotswolds are a range of hills in southwestern and west-central England, an area 25 miles across and 90 miles long. This beautiful gentle hilly countryside area has been designated as the Cotswold Area of Outstanding Natural Beauty.)Many of these stone houses can be found along the older Dogwood Trails such as the Chapman Highway Trail.
"I just fell in love with the arched doorway and the beauty of the neighborhood, but I had no idea it was Tennessee Pink Marble when we bought it," Gilbert said. "My insurance company did a homeowner's analysis of my coverage and their program said if anything were to ever happen, they simply could not rebuild it exactly the way it is because it is irreplaceable."
Located just three miles from Downtown, the Chapman Highway Dogwood Trail in South Knoxville includes two neighborhoods wooded with wild Dogwoods and Red Buds. Colonial Village and Lake Forest have always been quiet neighborhoods featuring modest, well-constructed homes, each with its own unique sense of charm. The cottage and bungalow style houses were built in the 1940s and 50s around the old McCall Farm pond, today known as Butterfly Lake.
05/11/2014, 01:18 PM
May 09, 2014
Community Celebrates Renovated Stadium
A structure can represent more than bricks and mortar. That was evident at South-Doyle Middle School on April 25, as close to 200 community members and leaders joined to dedicate the school's renovated stadium, a structure that represents what productive community dialogue can accomplish. After strong community input about the fate of the stadium, renovations were completed this spring and include masonry and structural repairs, new exterior lighting, new press box windows, new plumbing and fixtures and more. At the dedication, a combined band from South-Doyle Middle School and South-Doyle High School as well as the middle school's chorus and cheerleaders set the tone for the event, which included a rendition of the fight song followed by a cutting of the ribbon to officially open the stadium. To put the structure to its intended use, the ceremony was followed by an exhibition match of the South-Doyle High School and South-Doyle Middle School rugby teams.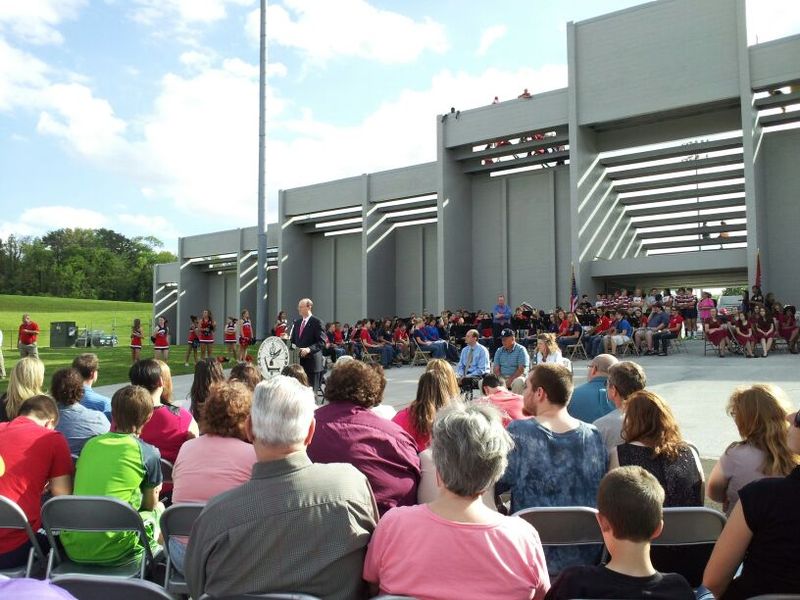 The renovated South-Doyle Middle School stadium was officially opened on April 25 after a ribbon-cutting event at the stadium. About 200 community members celebrated the occasion, along with Dr. Jim McIntyre, Superintendent of the Knox County Schools; Pam Trainor, Knox County Board of Education District 9 Representative; Knox County Mayor Tim Burchett; South-Doyle Middle School Principal Beth Blevins; South-Doyle Middle School PTSA President Jeff Berry; special guest and former coach, Pete Stafford, for whom the football field is named; and other dignitaries.
05/09/2014, 10:59 AM
May 05, 2014
Join us for Vestival this weekend!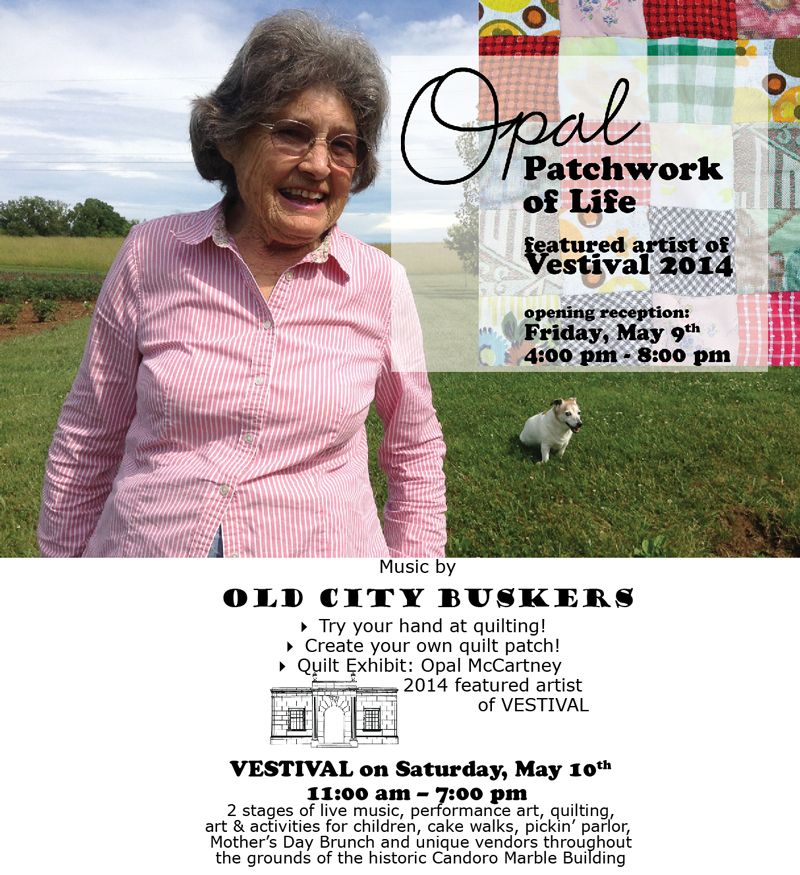 What: Vestival: South Knoxville's Art & Heritage Festival
When: Saturday, May 10, 11:00 am to 7:00 pm
Where: Candoro Arts & Heritage Center at the historic Candoro Marble Company site at the corner of
681 Maryville Pike, Knoxville, TN 37920
and
4450 Candora Ave. Knoxville, TN 37920

Maryville Pike Stage:
11:30am Marble City Opera
12:30pm Carpetbag Theatre
1:30pm Jamie Cook
2:30pm Cereus Bright
3:30pm The Jank
4:30pm RB Morris
5:30pm Tim Lee 3

Candoro Cafe Stage:
12pm Maple Karma Jazz Trio
1pm Jon Whitlock Trio
2pm Four Leaf Peat
3pm Corn Bred Blues Band
4pm The Knoxville Ramblers

Grassy Stage:
Circle Modern Dance: Performances at 1:10 & 3:10
Dragonfly Aerial Arts: Performances at 2:10 and 4:10
NEW: This year, guests are invited to park and ride to VESTIVAL on free shuttles provided by the South Knoxville Alliance. Shuttles will pick up festival attendees from the Disc Exchange parking lot on Chapman Highway and the site of the former Big Lots on Moody Avenue. Limited parking is still available within walking distance of the VESTIVAL site.
05/05/2014, 09:28 PM
May 2014
Sun
Mon
Tue
Wed
Thu
Fri
Sat
1
2
3
4
5
6
7
8
9
10
11
12
13
14
15
16
17
18
19
20
21
22
23
24
25
26
27
28
29
30
31
Categories
No categories found.
Monthly Archives
Recent Posts