South Knoxville Alliance News
Archives - March 2014
March 31, 2014
Borderland Tees receives Circle of Change Award
is pleased to invite you to join us for the 2014 Circle of Change Awards.

2014 Circle of Change Award Recipient

s

THE DANNY MAYFIELD CHAMPIONS OF CHANGE award is presented to Guy and Candie Carawan for their life long dedication to social change through writing, collecting and spreading songs, organizing traditional music festivals, documenting cultural work and developing educational workshops to empower people to work for social justice.

THE ARTISTS OF CHANGE award is presented to the Collins Family for their generous support of innumerable progressive causes through puppetry, art work, and their ability to blend artistry, earth-consciousness, and doing more with less, demonstrating the family's passion and commitment to social change.

THE GARDENER OF CHANGE award is presented to Emma Ellis Cosigua for the passion she has in teaching English as a second language, which is only second to her passion in working for the rights of new immigrants.

THE SEEDS OF CHANGE award is presented to Brianna Rader and Jacob Clark for founding Sexual Empowerment and Awareness at Tennessee (SEAT), and organizing UT sex week. Despite powerful opposition, they demonstrated perseverance and a strong commitment to social change.

THE INSTITUTION FOR CHANGE award is presented to Borderland Tees (and its' owners Jenny Arthur and Bob Riehl) for using their company to employ and empower homeless individuals in the Knoxville community, showcasing their business model, "Capitalism for the Common Good."

Saturday, April 12, 2014, 6:00pm ~ 11:00pm, Bearden Banquet Hall, 5806 Kingston Pike,
$35 per person or $65 per couple | $275 for table of ten
Dinner/Musical Entertainment/Awards Celebration/Cash Bar/Silent and Live Auction
865-522-1604
(Please RSVP by April 9, 2014)
03/31/2014, 10:28 AM
March 28, 2014
Ijams Celebrates New Summer Camp Program With Community Partners
WHO: Ijams Nature Center and community partners- West Knoxville Sertoma Club, Boys and Girls Club of the Tennessee Valley, Grassroots Outdoor Alliance, Horny Toad Activewear, Pelican International, and River Sports Outfitters
WHAT: Ijams is announcing a new series of summer camps to get kids outdoors made possible by donations from community partners
WHEN: April 1, 2014 at 1:00pm
WHERE: Ijams Visitors Center, 2915 Island Home Avenue, Knoxville
WHY: As the leading provider of engaging outdoor experiences in the Knoxville area for many years, Ijams has the experience and credibility to make a difference in the lives of children who do not have access to parks. These new summer camps will provide the opportunity for children ages 8-13, to explore, bike, paddle, climb, track wildlife and other nature-related activities that can be life-changing. Through these immersive programs, campers will be better engaged to understand the natural world and their role in conserving it. The camps will be co-hosted by River Sports Outfitters and the Boys and Girls Club of the Tennessee Valley.
Ijams Nature Center has received a $100,000 contribution from the West Knoxville Sertoma Club. This gift along with additional funds and outdoor recreational equipment provided by Grassroots Outdoor Alliance, Pelican International, Horny Toad Activewear, and River Sports Outfitters will allow Ijams to host a new summer camp experience in 2014.
The new series of adventure camps will allow children ages 8-13 from the Boys and Girls Club of the Tennessee Valley to participate in week-long camps. Each camp will include the environmental and natural education Ijams is long known for along with outdoor recreational experiences like paddleboarding, kayaking, rock climbing and mountain biking led by River Sports instructors.
"This is one of the most exciting opportunities to come to Ijams in many years. There will be no other camp like this in East Tennessee this summer, and we are thrilled to offer this experience in our community," said Jennifer Roder, Education Program Officer at Ijams.
The West Knoxville Sertoma Club has been supportive of many organizations in the community, especially those that support youth development. As a result of this gift, Ijams and our partners are able to offer this camp for two summers.
Gordon Thomas of the Sertoma Club states "This is the largest single contribution we have made in our community. We are extremely proud to join in the launch of what we perceive to be a lasting endeavor stimulating appreciation within our younger generation for our local environment."
The initial funds to support the adventure camps came as a result of the Grassroots Outdoor Alliance hosting their annual summit in Knoxville. River Sports Outfitters, a member of the alliance, suggested Ijams as the recipient of their philanthropic support. Pelican International, a world leader in the design and manufacture of kayaks, canoes and boats donated two paddleboards and 12 kayaks for use in the summer camps.
"Ijams is an exuberant celebration of the wilderness and a perfect blend of everything that Pelican and River Sports value," said Kelley Woolsey, Director of USA Sales at Pelican. "This is truly a spectacular facility and our support and sponsorship benefits an organization that truly makes a difference and helps protect the wilderness that we all love."
To learn more about Ijams Nature Center, visit www.ijams.org
To learn more about our community partners, contact Mary Thom Adams at mtadams@ijams.org
03/28/2014, 08:49 AM
March 24, 2014
Digitrax Announces Grand Opening
DigiTrax Entertainment (DTE) has announced the grand opening of their new SoKnox Studios in South Knoxville, Tennessee. The opening will take place on April 8, 2014, at the company's new Chapman Highway address.
SoKnox Studios is the audio and video production facility for DigiTrax Entertainment, a record label which released more than 360 songs in 2013, and is currently preparing three mobile music apps for the entertainment and education markets.
Scheduled to perform at the event is gold and platinum, triple-Emmy-nominated songwriter/producer Mark Radice. Mark is best known for his work with a long roster of notable artists, including Jim Henson and Elmo, and serves as the Creative Director at Digitrax Entertainment. Also in attendance will be Knox County Mayor Tim Burchett and Vice Mayor Nick Pavlis- who represents the district on Knoxville's City Council.
The studio gallery space is devoted to a rotating art exhibit currently spotlighting Knoxville people and places, as seen through the eyes of those who know it well: local artists Brian Murray and Brian Wagner.
"We're extremely excited about the opening of our new facilities," stated Cathy Vangieri, Project Manager for DigiTrax Entertainment, and wife of CEO Joseph Vangieri, "but we are just as thrilled to be a part of the revitalization blooming in South Knoxville. It's a wonderful place to set up shop, and we hope to continue participating in the influx of community and business leaders who are putting forth their imaginations and energy toward its redevelopment."
DigiTrax Entertainment is a strong advocate of the principles underlying the South Knoxville Alliance, which emphasizes revitalization, innovation, and cooperation amongst the business community in an effort to highlight the area's unique natural resources and encourage positive development. The organization considers the area to be one of Knoxville's greatest assets and fervently promotes its potential.
The Grand Opening will take place at 6520 Chapman Highway, Suite D, on April 8 from 5:30-7:30 pm, and will be attended by artists, musicians and members of the business community from both the greater Knoxville area and all around East Tennessee.
DIGITRAX ENTERTAINMENT is a music media content innovator with flagship consumer products like KaraokeCloud.com, whose application programming interface (API) provides the back-end for the Sing-N-Share™ app and partnership integrations with music, gaming and education software companies worldwide. KaraokeOnVEVO is DTE's first foray into ad-supported content and has garnered over 70 million views in just over one year. SoKnox Studios is the digital media lab for DTE's music and animation productions.
www.digitraxentertainment.com
03/24/2014, 01:00 PM
March 21, 2014
Friday Night Seafood Buffet at Shoney's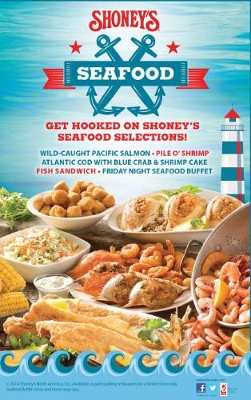 Through April 17, Shoney's will feature the following seafood selections:
(NEW) Seafood Bites – A blend of tender shrimp, crab, cheese and spices, lightly fried and served with Cajun tartar sauce for $4.99.
Wild-Caught Pacific Salmon – Seasoned filet served with rice pilaf and steamed vegetables. Includes Soup, Salad and Fruit Buffet, all for $10.99.
Pile O' Shrimp – A dozen large shrimp, hand-breaded and lightly fried, served with coleslaw and cocktail sauce. Includes Soup, Salad and Fruit Buffet for $8.99.
(NEW) Atlantic Cod with Blue Crab & Shrimp Cake – Sautéed codfish filet topped with blue crab & shrimp cake. Includes Soup, Salad and Fruit Buffet for $9.99.
Fish Sandwich – Shoney's fried codfish filet sandwich served on a toasted hoagie with lettuce and tartar sauce, served with choice of side for $6.99.
Available a la carte all week, our guests can enjoy all of these seafood items and more for one great value price with Shoney's FridayNight Seafood Buffet each Friday, beginning at 4 pm.
Shoney's also is featuring a new dessert, Cool Berry Pie, a creamy tart filling blended with raspberries, strawberries and blueberries, paired on a rich chocolate cookie crust, finished with a whipped topping and powdered sugar for $3.99.
03/21/2014, 08:08 AM
March 20, 2014
Next Small Business Counts Cash Mob to highlight Disc Exchange
Next Small Business Counts Cash Mob to highlight Disc Exchange
First 30 people will receive free $20 gift card courtesy of ORNL Federal Credit Union

WHAT: ORNL Federal Credit Union (FCU) is calling all small business supporters to participate in a cash mob at Disc Exchange in South Knoxville
WHEN: Thursday, March 27, 2014 – 5:00 p.m. to 7:00 p.m.
WHERE: Disc Exchange, 2615 Chapman Hwy., Knoxville, TN 37920
The Disc Exchange is the epitome of small business starting out more than 20 years ago with a rented three-foot counter space in a local pawn shop. Since, the business has transformed into a 12,000 square-foot brick and mortar store, and continues to make its mark in the Knoxville community. Although the Disc Exchange is commonly known as a record store, the independently-owned business offers much more including CDs, records, DVDs, t-shirts, and posters, among other entertainment items.
With more than 100,000 old and new titles on its sales floor, the Disc Exchange provides a large selection of items and a knowledgeable, friendly staff which are just two of the reasons why it has been selected as the site of ORNL Federal Credit Union's next Small Business Counts cash mob on Thursday, March 27 from 5:00 p.m. to 7:00 p.m.
The Small Business Counts cash mob program was created in July 2013 as a way to recognize and show support for local merchants, like Disc Exchange, in the 16 counties that ORNL FCU serves by encouraging people to shop locally during a given date and time. The programincludes the promotion and support of one or two local businesses each month and will continue throughout 2014. The first 30 customers to arrive at each cash mob receive a $20 gift card to use within the store, courtesy of ORNL Federal Credit Union.
For more information about the Small Business Counts program or to nominate a local merchant, supporters can visit www.SmallBusinessCounts.com.
03/20/2014, 09:55 AM
March 19, 2014
Great Deals for SKA Members!
The following deals and promotions are now available to SKA Members:
(Special thanks to Debra Bradshaw for making them possible.)
Landscape Architect. Specializing in water features and all outdoor living projects; offering any business or commercial project in South Knoxville at his cost for all of 2014.
General Construction Contractor. Specializes in custom homes but loves doing screened in porches and bonus rooms; offering $400 toward a TV or heating system for your new indoor/outdoor space.
Painting/Remodeling Contractor. Specializes in not just painting, but remodeling of floors and cabinets, will work within your budget; offering materials at cost and ½ off labor charges for the next 6 months.

Pest Control Company. Specializing in pest control, of course. They carry 4 different licenses, including termites. Offering a discount to any business for treatments and inspections; discount based on several factors. You will have to meet with them for details.
Mortgage Loan Officer. While he works mostly in the mortgage industry, he is very knowledgeable about "credit" and has a new office in Seymour; offering to meet with anyone, free of charge and review their credit situation.
Health Insurance Agent. An independent agent who offers life and health policies; offering a free review of your current health insurance versus the new plans, answers to all your questions about health care, help finding the best insurance options for you.
Commercial and Residential Cleaning. Professional and personalized cleaning services; including options for "green" cleaning; offering discounts of up to 50% off, specific to your job and your needs. Licensed, bonded and insured; trustworthy crews of 3 to 4 people! Family owned and operated.
For any of these deals: Email Debra directly at dbradshaw@thesummitweb.com with all of your contact information, which deal(s) you are interested in, and any applicable project information. She will email you back and her associate will call you within a few days. If you do not receive a reply within 48 hours, please call her at 865-684-4908.
03/19/2014, 09:17 AM
March 17, 2014
REO Establishes South Knox/ Seymour Networking Team

Referral Exchange Organization, Inc (REO) has established a new networking team for the South Knoxville and Seymour business area.
The purpose of the team is to pass prequalified referrals for business opportunities between members.
Jim McKesson, who has begun the team, was a 10 year member of a team in west Knoxville that produced over $4,000,000 in revenues between team members just last year.
The team will be meeting once a week on Thursdays from 7:30 a.m. to 9:00 a.m. in the conference room at the Labor Exchange located at 2623 Chapman Hwy.
The team is having an invitational membership meeting this Thursday, March 20, 2014, for prospective new team members to visit and learn the earning potential of such a networking team.
This is a business growing opportunity that you won't want to miss. Breakfast will be catered. Please RSVP via text to 8658500491 or email at southcitygold@gmail.com.
03/17/2014, 09:19 AM
March 10, 2014
Night of the Arts at Mt. Olive Elementary School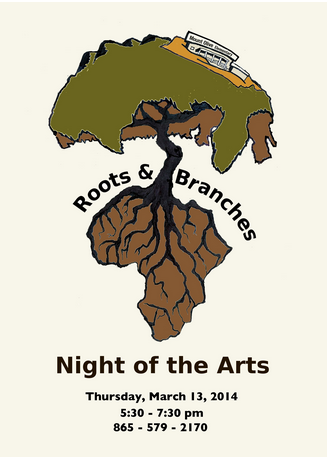 Please join Mt. Olive Elementary on March 13, 2014 for The Night of the Arts. Roots and Branches will celebrate the connection between African and Appalachian culture through the arts. Student artwork and a living wax museum along with student dance, music, and storytelling performances will take place throughout the night. Local teaching artists Sean McCollough and Kofi Mawuko have been working with the students in preparation for the event and will be performing. Attendees will also have the opportunity to participate in make and take art projects. If you have questions, please contact Kelly Farr at 579-2170 or kelly.farr@knoxschools.org.
03/10/2014, 08:06 PM
March 06, 2014
IJAMS NATURE CENTER HOSTS 2ND ANNUAL HIKE-A-THON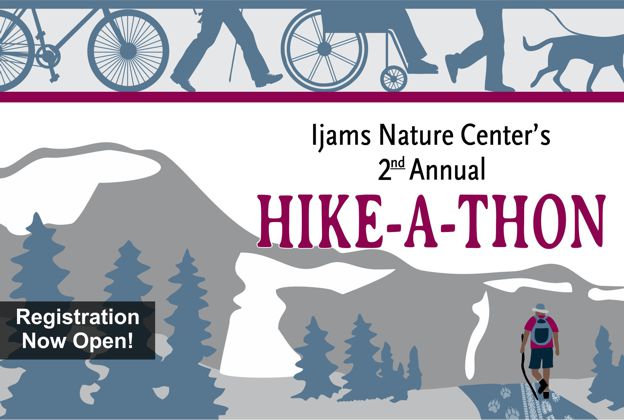 During the month of March, Ijams asks hikers to collect pledges and hit the trails to benefit the nature center. Funds collected from the 2nd annual Hike-a-Thon will help keep Ijams trails maintained and will provide educational opportunities to local schools through Ijams' field trip program.
Sam and MaryAnn Venable of the Knoxville News-Sentinel, Red Hickory from WDVX and author David Brill will lead hikes throughout March. Additionally, there will be Little Tykes hikes for children, Wagging Walks hikes for dog owners and their furry friends, adventure hikes for thrill seekers and hikes with special topics as the focus.
"It gave me an excellent opportunity and excuse to explore many of the new trails on the Urban Wilderness South Loop that I normally don't take to the time to trek. The Hike-A-Thon put me in a position to travel to new places in my own backdoors and have new experiences" said Nathan Hunter, a participant in Hike-a-Thon 2013.
Everyone is invited to participate in this event. Seasoned, inexperienced, young and old hikers alike will enjoy this unique way to support Ijams Nature Center and log more miles in Ijams' Urban Wilderness.
Online registration for the event is now open. Participants can register individually or as a team. Registration is $20 for individuals and $100 for teams. Fees include a pledge form, mileage log sheet, admission to the closing ceremony and Hiker's Ball.
Ijams is currently looking for sponsors for Hike-a-Thon 2014 event. For more sponsorship information or to find out more information about how your company can support Ijams, please contact Mary Thom Adams via email mtadams@ijams.org or by phone (865) 577-4717 ext. 117.
For more information, please visit http://ijams.org/hike-a-thon/
More quotes available upon request.

Ijams Nature Center is a 300-acre wildlife sanctuary and environmental learning center, providing community-wide connections and experiences through education, conservation, recreation and responsible environmental stewardship for all people.
03/06/2014, 01:08 PM
March 03, 2014
Amber Rountree School Board District 9 Campaign Kickoff
What: Amber Rountree School Board District 9 campaign kickoff
When: Tuesday, March 4, 2014 - 5:30pm
Where: The Roundup, 3643 Sevierville Pike
School Board District 9 candidate Amber Rountree is holding her campaign kickoff Tuesday March 4th at the Roundup in South Knoxville. Campaign announcement, introduction, invitation and details in the press release after the break...
From the Amber Rountree campaign...
We are delighted to announce that Amber Rountree is running for the District 9 Knox County Board of Education (BOE) seat.
She will host her official kickoff and first fundraiser Tuesday, March 4 at The Roundup where everyone is invited to hangout, have a good time, ask questions and enjoy dinner.
Amber considers herself a Knoxville girl after moving south from Ohio to attend the University of Tennessee more than 15 years ago. She has lived all over our great city, but she and her husband Bart fell in love with South Knoxville where they live with their dog Banjo!
Amber graduated from UT with a degree in Early Childhood Education and then pursued a Master's in Library Science. Amber's love for books and desire to help others led her to take a job with Halls Elementary School as a librarian. There she spends a great deal of time working closely with students, giggling along with Dr. Seuss, and helping the children learn research skills that are crucial to their success.
In the past year, the constant changes at Knox County Schools have created a cause for concern and Amber has spoken out at many board meetings. Amber believes the best way to affect positive change for South Knoxville students would be as a school board member. And, she's not afraid to ask the tough questions! Amber is committed to taking whatever steps necessary to Growing Great Schools!
You are cordially invited to Amber's campaign kickoff which will be held on March 4, 2014 from 5:30-7:30 p.m. at The Roundup, 3643 Sevierville Pike. Dinner will be available for a donation, and more information will be posted on the website.
For more information and details about Amber's campaign and platform, please visit www.voterountree.com.
03/03/2014, 04:37 PM
Win tickets to Big Ears 2014 at the Disc Exchange

The Disc Exchange along with AC Entertainment
is giving away 2 WEEKEND PASSES to the Big Ears Festival
Knoxville TN • March 28-30

Sign up to win IN STORE ONLY.

Just look for the Big Ears 2014 endcap featuring artists from the Big Ears 2014 lineup.
Hailed by composer Philip Glass as a "tremendous experience" and Pitchfork as "an inspiration," The Big Ears Festival brings together musicians and artists who span generations and transcend genres for dozens of concerts along with installations, exhibitions, film screenings, interactive workshops, informative talks, surprise collaborations, and unexpected connections.

Named for someone who is capable of discerning and perceptive listening, who has the ability to use the ears as a creative tool or who hears things many may miss, Big Ears introduces passionate fans and receptive audiences to new and exciting concerts, performances, workshops and discussions. The goal is to entertain, excite, provoke and inspire the creative spirit in all who attend.
03/03/2014, 01:29 PM
March 2014
Sun
Mon
Tue
Wed
Thu
Fri
Sat
1
2
3
4
5
6
7
8
9
10
11
12
13
14
15
16
17
18
19
20
21
22
23
24
25
26
27
28
29
30
31
Categories
No categories found.
Monthly Archives
Recent Posts